Orange Hill Inn
Stuart Cove's Hotel Packages

The Orange Hill Beach Inn is a family owned and operated Inn with 32 rooms. Located on top of a bluff overlooking the ocean, Orange Hill has a wonderful combination of surroundings and views. While the amenities are modern but basic, the friendly and warm atmosphere makes this Inn a great place to stay for a terrific price.
Orange Hill Inn
Overview
Welcome to Orange Hill Beach Inn, your Bahamas hotel destination with the charm of the family islands and all the conveniences of home. Set on a hilltop overlooking the ocean, the hotel is 50 steps from a sandy beach and the crystal-clear water of the Bahamas.
Our 32-room hotel is the ideal place for a casual, relaxed vacation, where you will quickly be adopted by your new family and friends. New Providence island (Nassau – Bahamas) is the perfect spot for a week-long family vacation, a long weekend away or an overnight stay before you travel to one of the Bahamian out-islands.
Our hotel is a favorite stop-over point for guests traveling to other parts of The Bahamas, since we are only five minutes from Nassau International Airport.
Although our quiet inn is the perfect spot to sit by the pool and dive in to a good book, Nassau features many other island attractions that you can "dive" into – all within minutes from our hotel.
For more than 20 years, our hotel has catered to divers looking for the famous Bahamas vacation diversity – wall diving, wreck diving and swimming with sharks along the Tongue of the Ocean. Other attractions including shopping, sightseeing, touring and fishing are only a short bus or taxi ride away. We look forward to visiting with you here in Nassau.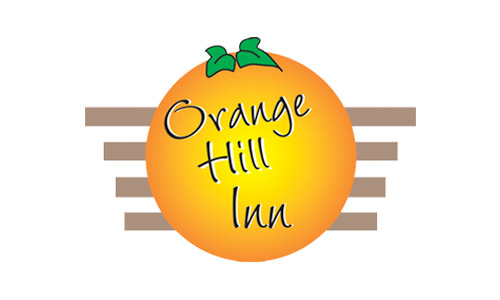 Quick Facts
Number of Rooms
32 Guest Rooms Set on a hilltop overlooking the ocean.
Beach Access
The hotel is 50 steps from a sandy beach and the crystal-clear water of the Bahamas
Pool Access
The freshwater pool is located centrally near all the rooms.
Restaurants
1 on Property
Amenities
• Activities desk / concierge
• Chaise lounges at pool and beach.
Amenities & Guest Services
Guests at the resort will find the following amenities and services available:
Freshwater Swimming Pool
Lush Tropical Gardens
Across the Street From the Beach
Video Library for Guest Use
Freshwater Pool
Beach Side Relaxation
Our beach is only 50 steps from the hotel and is well protected for family swimming. You are welcome to enjoy our lounge chairs at our fresh water pool in the courtyard.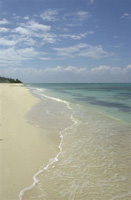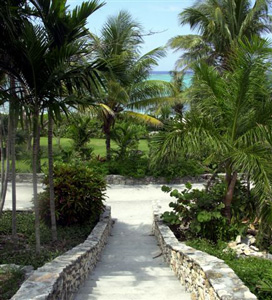 Room Descriptions
Single & Double Studios
Poolside
Room Category
Spacious Room
Spacious Room
Descriptions
Sleeps one or two. Basic room with an all-in-one unit consisting of mini-fridge, two stovetop burners, with kettle, toaster, sink, dishes, pots, and pans
Sleeps up to three adults comfortably. Private bath, A/C, and satellite TV. Pool view.
Bedding
Each room has one queen bed.
Each room has either:

Two queen beds
One Queen bed and two twin beds

Divers are normally booked into Poolside rooms unless a Studio is specifically requested. The exception is single occupancy situations – which are always booked into a Studio room. The two floor plans of rooms are priced identical. As such, any differentiation are noted in the special requests on your reservation.
Restaurants
| | |
| --- | --- |
| Orange Hill Cafe | An indoor and outdoor diving restaurant is located on the property, serving breakfast daily and dinner except Wednesday and Saturday. The cafe features a daily variety, including Bahamian and international cuisine. |
| Patio Bar & Grille | A popular evening activities is enjoying the Honor bar, a favorite among guests and locals. Our lobby area (front house) has a variety of puzzles, games, and videos to keep you occupied during your quiet time. |
Guest Services
Guests at the resort will find the following services available during their stay:
Guest Services Available
Alarm Clocks In Room
Yes
Honor Bar
Yes
Beverage Machines
Yes
Credit Cards Accepted
American Express
MasterCard
Visa
Exercise Room
Yes
Fax Service
Yes
Ice Machine
Yes
Ironing Board in room
Yes
Parking
Yes
Sundries / Gift Shop
No
Tour Desk
No
Valet Laundry
No
Wake-Up Service
No